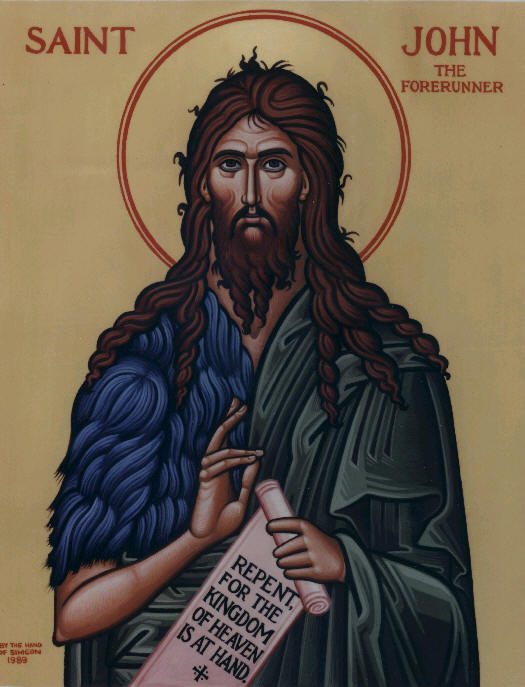 The suffering and unhappiness of people in this generation is because they are "Not open and Not willing to hear to the Word of God." The people Jesus's time preferred to hide in RELIGION and it's elaborate rituals such as the Pharisees and the Sadducees. Most people today prefer a life where GOD is a separate thing caged off from the rest of their life. Most people do not want GOD in their everyday life. Many Christians today would rather be silent then profess their Faith. Many Christian are embarrassed when a fellow Believer points out that Homosexuality is a sin. Many Christians would rather fit in with the Pagans then to stand out and risk being an Social outcast.
Today, society tells Christians to keep their Faith in the closet while telling every sexual degenerate that they should be flying their freak flag wide and free. Society reminds Christians on a daily basis that to differ with political correctness means that they are messengers of hate. Every major News channel has talking heads which publicly shame any Christian who dares speak out against abortion. The News anchors, mostly women, berate Christians that to be PRO-LIFE is to be stuck in the past, clinging to an archaic outdated belief system. The talk show hosts who have millions of viewers are nearly all Homosexuals who use their daily shows as indoctrination sessions programing the minds of American housewives.
If you want to be rich, famous, play pro-sports, if you want to grab your 15 minuets of fame, then you need to tone down your Christian dogma. IF you have the skills, TEBOW, to play pro-football, then you need to have the willingness to keep your Faith in the Closet and you mouth from professing the Gospel. Otherwise, there will not be room for you in the NFL. There will be no time for you to get your feet under you, to learn from the Veterans on the team. No, you will be eliminated because you choose JESUS CHRIST over a lifetime of fortune and Fame in the NFL.
If you want to be on a major cable network then you better learn that the name of JESUS CHRIST is a four letter word in broadcasting. To even think of mentioning what the BIBLE says is means for termination (DUCK DYNASTY.) The only reason for a reprieve is that there are still, a dwindling number, a few, Christian left who vote with their wallets. Make no mistake the Cable Network ONLY backed down because they worship money, and they were not about to let the Golden Calf slip through their greedy fingers.
If you are a major business owner in America today you are told you can either be in business or you can be a Christian but you can't be both. HOBBY LOBBY, stood up to the leviathan federal goverment who demanded that HOBBY LOBBY pay for abortions and birth control medicines. The Christians at HOBBY LOBBY said NO..."We are Christians 1st and business owners 2nd." The federal goverment took HOBBY LOBBY to court and now it will be up to the UNITED STATES SUPREME Court to decide if HOBBY LOBBY owners are allowed to be CHRISTIANS business owners who live by the Blood of JESUS CHRIST and every word in the BIBLE.
It is already illegal to preach the GOSPEL over the airwaves in Europe and Canada. Churches are forced to allow homosexuals to marry in Christian Churches. It is illegal in almost ALL Mideast countries to be a Christian, to preach about the word of GOD, to proselytize Christianity to muslims. In China it is illegal to be a Christian Preacher or to have a house Church where Christianity is preached and the Gospel is spread.
Soon, Christianity, true Blood bought, Holy Spirit filled, BIBLE believing Christianity will be illegal in America.
It will be called hate speech, homophobic, archaic, superstitious, anti-American. Christians will be labeled as religious zealots, religious extremists, Christian hardliners. It is already happening and the powers of darkness are growing ever bolder while the light and salt of Christians are dimming and becoming generic non-denominational, non-threatening, feel good, tasteless, road salt... good for nothing but to be thrown out onto the road way so that others can drive all over it.
When JESUS CHRIST returns to gather HIS people unto HIMSELF what will HE find?
"Will not God bring about justice for his chosen ones, who cry out to him day and night? Will he keep putting them off?
I tell you, he will see that they get justice, and quickly...
However, when the Son of Man comes, will he find faith on the earth?"

Luke 18:7 NIV